How to create and obtain client credentials
Well, before you can start using the API, you need to create and/or obtain the credentials for your application. The following short tutorial will show you how to do so.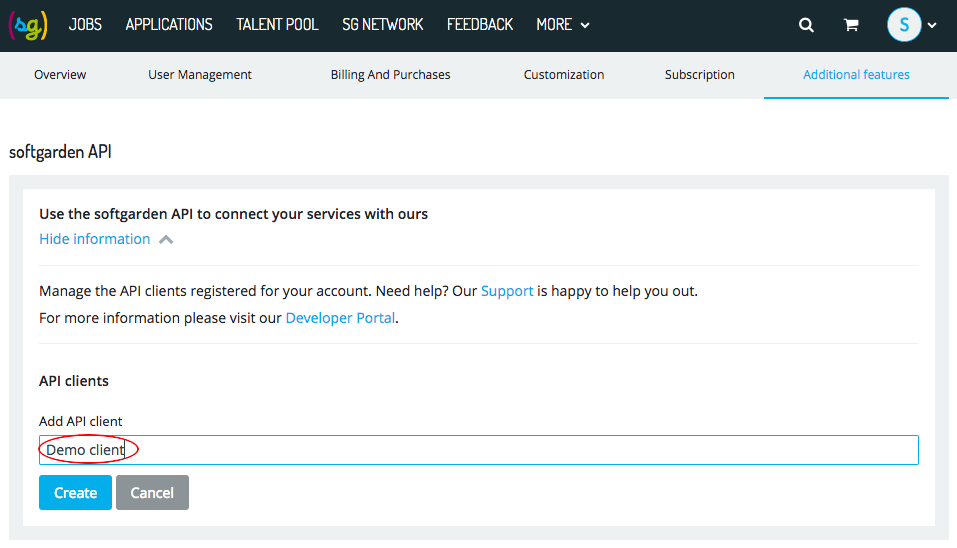 Please login to softgarden with your regular account data, open the 'Additional Features' tab on your Account settings page and scroll down. There you can create a new API client by entering a desired name and click on 'Create'. After this or if you created an API client already, you can see client ID you need for accessing the API.